Message from Sohail Tavazoie, the outgoing 2022–2023 President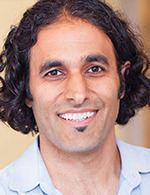 During the past year, I have been incredibly honored to have served as president of ASCI, an organization with a long tradition of supporting physician-scientists in their noble mission to uncover fundamental insights into human biology and pathophysiology and to apply these insights towards tomorrow's cures.
To better understand the challenges faced by physician scientists, we solicited survey responses from our membership this past year, receiving 588 responses. When asked about the most significant problems faced by current physician-scientists, 80% reported funding limitations, while 56% cited administrative burdens. Burnout, length of training, and clinical care overload were identified as the next most significant issues, with each being selected by approximately 40% of respondents. Notably, despite these challenges, 90% of respondents reported a high or very high level of career satisfaction. Concerning funding limitations, many respondents advocated for increased NIH funding to physician-scientists, particularly during the transition to independence and junior faculty stages. They also called for enhanced institutional startup and hard-money support for new physician-scientist faculty. Respondents believed that ASCI could help by providing mentorship advice and workshops for fellows and junior investigators. Additionally, they felt that improved networking among ASCI members across disciplines, within disciplines, and across generations could provide a much-needed support structure for our community.
So, what new initiatives is ASCI undertaking to address these formidable challenges? To enhance our society's networking and mentorship capacity, I initiated a major overhaul of our website. A key feature of the revamped site is the membership directory, where trainees, junior faculty, and ASCI members can view the entire membership and search for members with specific scientific or clinical expertise such as biochemistry, genetics, cell biology, oncology, or infectious disease. For example, a trainee considering a fellowship in San Francisco could search for all ASCI members in the area, select their names, read their updated biographies and view their selected publications. Importantly, we are asking all members to provide a 5-minute video upload, in which they describe their career trajectories, what motivates them and brings them joy as physician-scientists, and crucially, their scientific area of focus. The new directory will increase the visibility of our membership, enable members to form disciplinary or inter-disciplinary affinity groups, help trainees identify labs, mentors, and institutions supportive of physician-scientists, and assist us in advocating for increased funding support for physician-scientists from the NIH. This comprehensive directory is a valuable resource that will showcase the remarkable accomplishments of over 3,400 leaders in biomedical research, bolstering our ability to organize and collectively advocate in support of our mission. I extend my gratitude to John Hawley for his exceptional support and management of this initiative, and I strongly encourage all of you to help us by updating your bios, submitting your select publications and uploading your 5-minute videos soon. You will be receiving a reminder in the coming weeks.
To provide targeted advice for different career-stages, we have initiated the ASCI Presidents' Q&A sessions, a webinar series starting this June, in which current and past ASCI presidents will address any questions posed by trainees and physician-scientist faculty on a variety of topics, including grant writing, study sections, faculty chalk talks, mentorship, teaching, startup negotiations, administrative burden, leadership and the inner workings of ASCI. We will be reaching back decades to past presidents whose timeless insights will greatly benefit our society.
To support trainees at their most vulnerable stage, we will annually pair pre-faculty physician-scientists—the ASCI Emerging Generation Awardees—and early faculty physician-scientists—the ASCI Young Physician-Scientist Awardees—with newly elected ASCI members who have overlapping scientific interests. Each ASCI member will serve as a long-term career mentor or Big Sib for the junior trainee, helping them navigate the most precarious phase of the physician-scientist career path. Vice President Anna Greka has played a major role in guiding young trainee mentorship along with Christopher Williams, and I'm thrilled that we will have her continued leadership in this initiative.
To highlight exceptional mid-career physician-scientists who can serve as inspirational role models for our future leaders, I am thrilled to announce our inaugural mid-career physician-scientist awards—an initiative created under Hossein Ardehali and Lorraine Ware's leadership. Wendy Garrett is the recipient of the Marian Ropes award, while Duane Mitchell is the recipient of the Louise Sullivan award. Wendy and Duane will present their exciting scientific work at next year's annual meeting. Please join me in congratulating them on their achievements.
Lastly, Ben Humphreys and I are at the early stages of organizing a working group what will focus on identifying potential solutions to concerns surrounding grant funding and institutional support for junior physician-scientist faculty. These complex issues demand collective thinking, creativity, advocacy, and action. We eagerly anticipate collaborating with you on these crucial matters.
In response to what the greatest opportunities and rewards of being a physician-scientist are, 93% of our survey respondents chose the option making new discoveries. There have never been more tools available to us to for making such discoveries, and there has never been a more exciting time to be a physician-scientist! So please help us to convey our excitement and passion for this path to our young impressionable trainees.
In closing, I want to express my gratitude for the incredible honor of serving our esteemed society on Council for these past 6 years. I am grateful to my exceptional Council members and am delighted to pass the baton to our next president and exemplary leader Ben Humphreys.
I also wish to extend special thanks to two people who are the heart and soul of this exceptional organization: John Hawley, the executive director, and Karen Guth, the managing director of ASCI. John's vast knowledge of our organization, its history, and inner workings is truly remarkable. Karen's adept management of ASCI's finances, investments, and sizable staff, as well as her organization of our meetings is equally astonishing. In my view, Karen and John have contributed more to the physician-scientist cause than anyone else I know, and working with them has been an absolute pleasure. This year marks the 25th anniversary of their leadership service at ASCI. On behalf of the present and past 25 Councils and the entire membership, I extend my heartfelt thanks to Karen and John for their dedication to ASCI.
Sincerely,
Sohail F. Tavazoie, MD, PhD